25 Indian Recipes with a Healthy Twist!
If you're unfamiliar with Indian food, you might be shocked to learn how diverse it is. India is a big country with a wide range of weather, crops, and spices. As a result, the foods and aromas of Indian recipes vary greatly depending on where they come from. Spices and foods from south, east, west, and north India are available. The majority of traditional vegetarian Indian dishes contain nutritious components, but the extensive use of oil and starchy foods in rice and breads makes them heavy in fat and carbohydrates. In this post, we'll go through 25 dishes that keep all of the typical Indian flavors while adding a few healthy substitutions to make them more nutritious and tasty. Continue reading the discussion if this tickles your curiosity.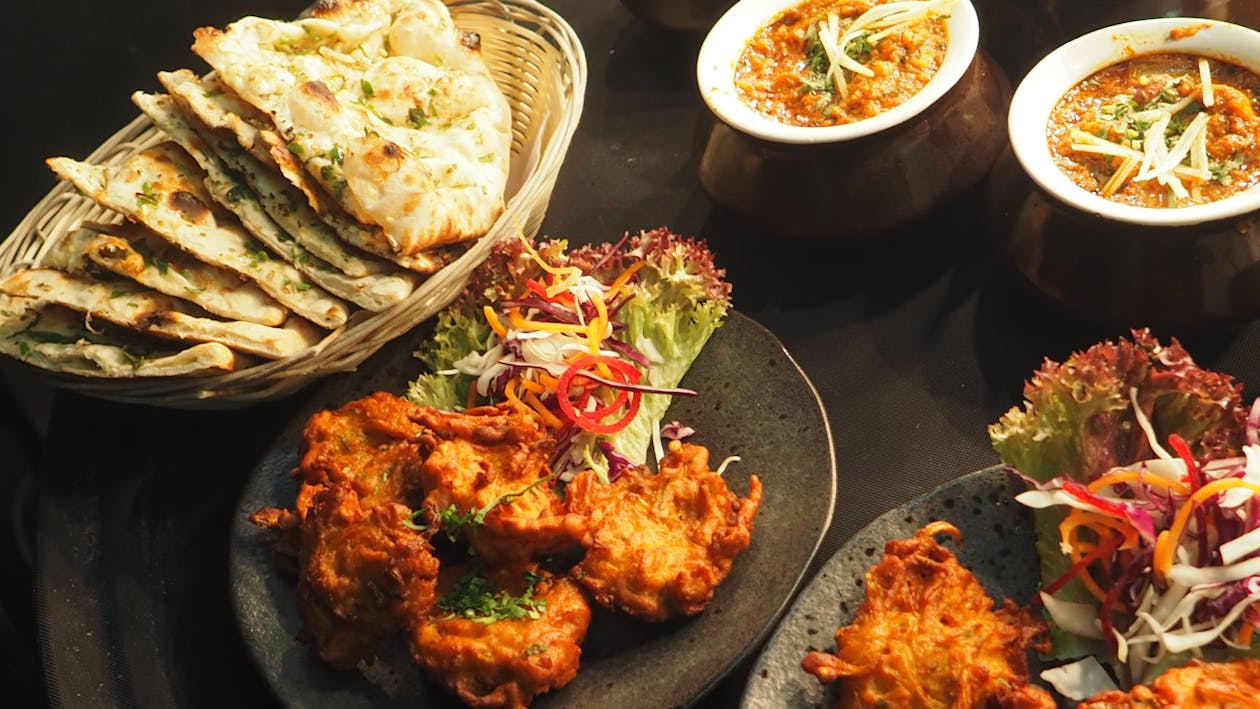 // List of Top 25 Indian Recipes with a Healthy Twist!
1. Dals (lentils)- These are meals made with lentils or split legumes. You may have dal soup or a richer dal dish with more veggies. Dal includes spices with curry flavors, like turmeric, cumin, coriander and curry powder. Dal may be used in a number of dishes, including dal ke pakode, dal soups, khichdi, and more.
2. Veggies- These are essentially stir-fried veggies from India. They are vegetarian and vegan and frequently feature a variety of veggies cooked in an Indian spice combination. Vegetables can be baked into whole wheat buns or breads, cooked into rice, or eaten as a soup.
3. Dessert Sugar- Milk/milk products are commonly used in Indian desserts. Desserts come in a wide range of flavours. Gulab jamun and kaju katli are two of the most popular sweets. A dish of custard with fruits including apples, bananas, strawberries, cherries, and other fruits might be a nutritious choice.
4. Snacks- Samosas, street food, and other Indian snacks are among the most popular. Fruit salad, vegetable chaat, nutritious bhel puri, and sev puri are also healthy snack options.
5. Quinoa- It is a great alternative to rice to offer with your recipes if you don't want to use rice. It's high in protein and fibre, as well as being a complete grain. Make a salad with cucumbers, parsley, black beans, tomato, onion, a hint of olive oil, lemon juice, and a tablespoon of cooked quinoa, for example. Simple and yummy.
6. Chana Chaat- It is widely used to provide weight and body to vegetarian Indian cuisine. Kala Chana is a fantastic option for individuals looking to lose weight because it is strong in protein and fiber. Depending on your flavor preferences, you may prepare a chickpea or kala chana chaat or salad.
7. Curries- Curry is a generic term for a variety of Indian dishes. Dhansak, tikka masala, saag, korma, and vindaloo are the most common curries. Curries may be made healthier by using fewer oils and spices.
8. Roti- It is a form of wheat flour-based unleavened bread. It's served with vegetables and curries. Wheat flour and water are the only components required. It's cooked on a tawa after being flattened out into a flat circle. Broccoli, green leaves, cauliflower, and other vegetables may also be used to produce nutritious stuffed paranthas.
9. Chapati- Chapati is a bread similar to roti. It's also a whole wheat flour-based unleavened flat bread cooked on a tawa. A chapati is a kind of roti. Healthy chapatis may be made using multigrain atta.
10. Pav Bhaji- is the ideal Indian-inspired street snack, but it has a deliciously healthy and nutritional twist. This is a great supper option. You may eat this healthful meal in the evening as well.
11. Tofu Tikka- This tofu-based vegan tikka masala is fast, healthful, and delicious! This dish is rich of flavorful Indian spices and is ideal for a weekday supper. This mild curry, made with coconut milk, will be a hit with your family members and friends.
12. Vegan Samosas- A lighter Indian samosa recipe with fresh vegan stuffing that's equally as tasty as the conventional version. Tofu may also be used to make it vegan. It is India's most popular snack.
13. Lentil Cauliflower Curry- Lentil cauliflower curry is a wonderful and nutritious vegetarian, vegan, and gluten-free dinner option. It's simple to cook and provides lots of leftovers that can be muled and served as a breakfast item the next day. You can also use this curry to create missi rotis by mixing it with wheat flour.
14. Vegan Dal Makhani- Easy vegan dal makhani is a delicious and healthful weekday dinner. This hearty main meal, made with brown lentils and herbs and spices, is rich of flavor and easy to prepare, and it is the most popular in north India.
15. Healthy Biryani- One of the most popular vegetable curry recipes in India is Cauliflower Biryani. It's packed of Indian spices and cooked with chickpeas, brown basmati rice, and quinoa for a well-balanced and flavorful vegetarian lunch. Biryani is a popular south Indian Mughlai dish.
16. Dal Chawal- In this one-pot vegetarian dish, rice and lentils are blended to form a complete protein. This dish has a wonderful flavour and texture because to the fresh veggies and Indian spices.
17. Aloo Chana Curry- The aromas of Chana Masala are combined with some vegetables for a thicker, yummier consistency in this chickpea and potato curry. This is a well-rounded nutritious dinner made with onion, potatoes, chana, tomatoes, and coriander.
18. Bread Pizza- The main advantage of this meal is the low Healthy Bread Pizza Calorie count, which comes to only 190 calories per serving, which is much less than other types of pizza. If you're on a weight-loss or diet plan, this dish is a wonderful choice.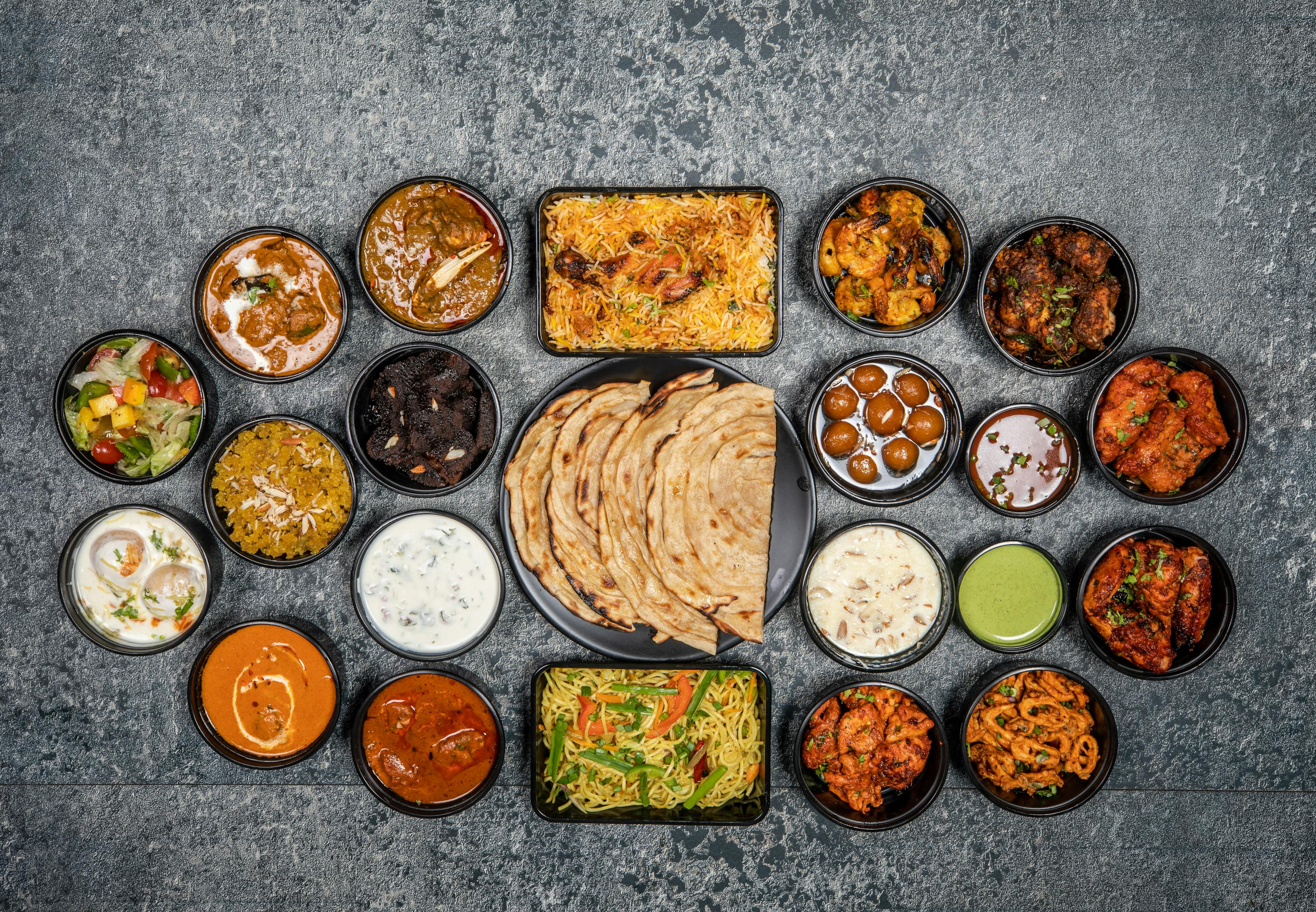 19. Veggie Upma- If you want to reduce weight rapidly, upma should be your breakfast of choice. Fiber, vitamins, and healthy fats are all included in a bowl of upma. It's low in cholesterol and calories, making it a nutritious supper that contributes to a well-balanced diet. You can try upma loaded with veggies, which really is high in iron.
20. Vegetable Idlis- Vegetable Idli is a complete protein due to the mix of urad dal and rice. Vegetable Idli is also gluten-free, so if you need to avoid gluten, this is the ideal alternative for you. It's also a low-calorie meal, making it a wonderful choice for anyone trying to lose weight.
21. Healthy Oats- Oats are one of the world's healthiest grains. They are a gluten-free whole grain that is high in vitamins, minerals, fibre, and antioxidants. Oats and oatmeal offer several health advantages, according to studies. Weight loss, decreased blood sugar levels, and a lower risk of heart disease are just a few of the benefits.
22. Dhokla- It is a delicious and healthful snack that fills you up without adding to your calorie intake. Dhokla is a traditional Gujrati food that is also popular in other parts of India. Because of its great nutritional profile and low calorie content, it is considered one of the healthiest snacks.
23. Vegetable Poha- Poha is a nutritious dish. It's high in carbs, high in iron, high in fibre, high in antioxidants and important vitamins, and it's gluten-free. Poha has a high nutritious content, making it one of the tastiest Indian breakfasts, according to nutritionists.
24. Besan Chilla- When cooked and consumed fresh, Besan Chilla is nutritious. The major ingredient of a Besan Chilla is chickpea flour, which is high in protein, fiber, and important minerals. You may flavor it with vegetables and spices.
25. Egg Bhurji- Egg Bhurji is low in calories and high in protein, providing a significant portion of your daily protein needs. Egg Bhurji provides a daily dose of various minerals, including potassium, vitamin D, and vitamin B-6, in addition to protein.
Also check- Recipes and Nutrition
Many Indian dishes call for a lot of oil, whether it's vegetable, peanut, or coconut. All of this extra oil might make Indian dishes feel a little heavy, and it adds unnecessary calories and fat. Reducing the quantity of oil or ghee used cuts calories and fat simply. Aside from that, many Indian dishes are fairly healthful. They're jam-packed with veggies, plant protein, and spices.